Run Norton Autofix to detect and repair problems with Norton Security
Norton Autofix is a diagnostic tool that detects and fixes problems with Norton Security automatically. If Autofix does not resolve a problem with Norton Security, go to the Norton Support site for further assistance.
Norton Autofix does not work in Windows Safe Mode.
Run Norton Autofix
Start Norton.

If you see the My Norton window, next to Device Security, click Open.

In the Norton product main window, click Help, and then click Get Support.

In the Norton Autofix window, do one of the following:

If there is a problem connecting to the Internet, ensure that your device is connected and then click Retry to complete the Autofix process.

If you still have problem with the Internet connection, click Skip to continue with other Norton Autofix processes.

If the problem is not fixed automatically, click Open Support Web Site for further assistance.

If you cannot connect to the Support website, use the click here link to get the support contact numbers.

If the problem is fixed, click Close.
If the problem still persists, you can try reinstalling Norton using the Norton Remove and Reinstall tool.
Support offerings may vary based on your region or product.
Video: Norton Live Update, its benefits, and solving issues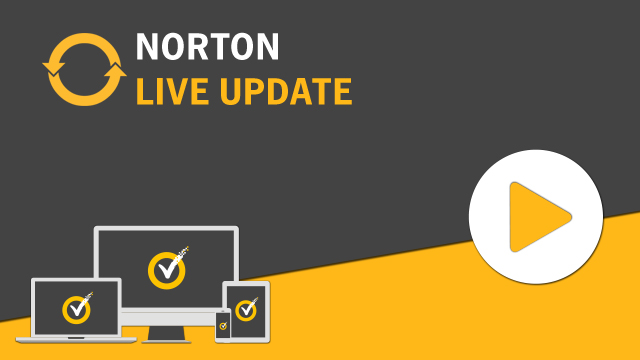 Help us improve this solution.
Thank you for helping to improve this experience.
DOCID:
v15756942
Operating System:
Windows
Last modified:
06/19/2019