Activate
cloud backup

to protect your pictures and important files
Did You Know? Many subscription plans allow you to extend your Norton protection to multiple devices at no additional cost.

Click here to learn how.
Cloud Backups help protect your data if you become a victim of ransomware, malware or if you experience major hardware issues. If your Norton subscription includes cloud backup, you get free cloud storage and the option to buy more storage if needed. Norton also lets you save your backup files to your own local storage device.
Before running your first backup, you must activate Norton Backup.
Activate Norton cloud backup
Start Norton.

If you see the My Norton window, next to Device Security, click Open.

In the Norton main window, click Backup, and then click Set Up Now.

On the Where tab, click Activate for Free.

Provide your Norton account credentials when prompted and click Sign in.

Click Save Settings and then click Close.
Video: How to activate online backup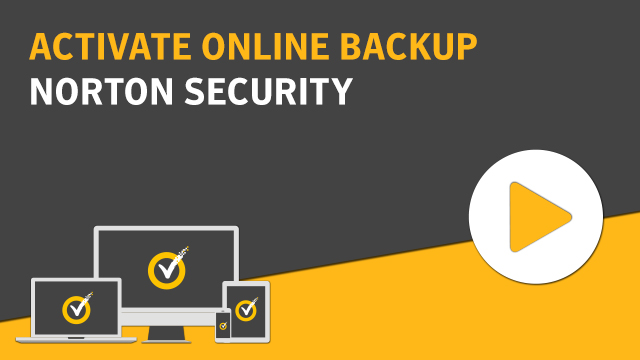 Ďakujeme vám!
Ďakujeme vám, že používate podporu Norton.
Pomôžte nám pri vylepšení tohto riešenia.
Ďakujeme vám za pomoc pri zlepšení používateľskej skúsenosti.
DOCID:
v6958554_ns_backup_en_us
Operačný systém:
Windows
Naposledy zmenené:
08.01.2019