How to transfer your Norton device security to a new device
Your Norton membership comes with a limited number of licenses to protect various devices. If you have used up your licenses, you can transfer a license from an unused device to allow installation on a new device. Follow the instructions below to transfer a license so that you can protect a new device.
Video: How to transfer your Norton protection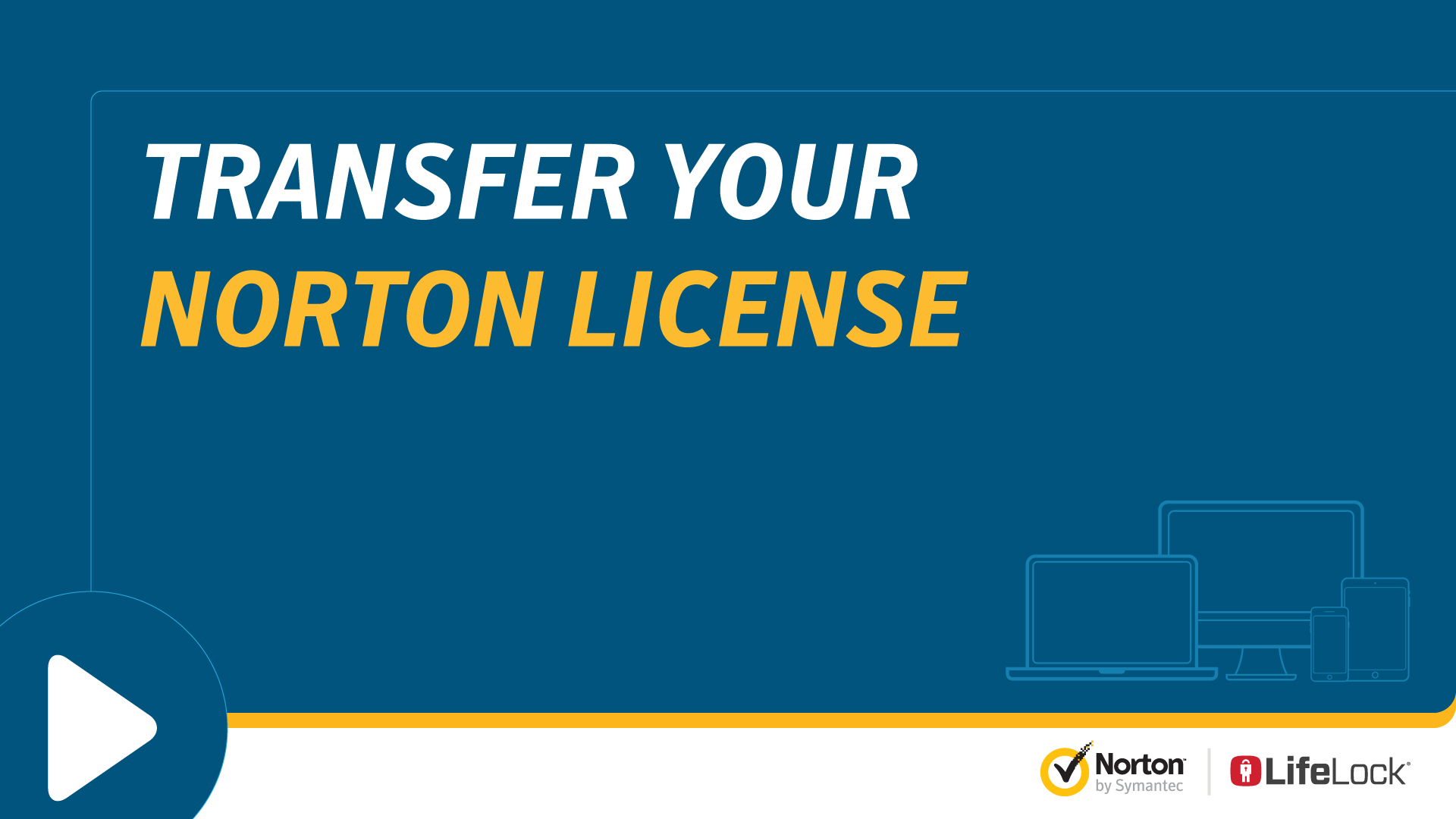 Transfer the Norton protection
Sign in to Norton.

In the Device Security page, identify the device that you no longer want to protect.

The device must appear with a green or orange status. If the device that you no longer use appears with a red or gray (inactive) status, you cannot free the license associated with that device. You must fix the issues associated with that device before you can free the license. If cannot fix the issues, you can remove the device from your Norton account.

Click the ellipse icon available below the device.

In the menu that appears, click Manage License.

In the Manage Device page, under What would you like to do, select Remove Norton, and then click Next.

In the Remove Norton window that appears, click Yes.

In the Install on New Device page, select one of the following, and then click Next:

To install Norton device security on the current device, click Install Now.

To install Norton device security on a different device, click Send Link.

Follow the on-screen instructions and complete the installation. For detailed instructions, see Download Norton on your device.
| | |
| --- | --- |
| | Many Norton users have shared their solution for this problem on our community forum. See solutions from users about transferring Norton on Norton Community. |
תודה שעזרת לשפר חוויה זו.
זיהוי מסמך:
v73856951
מערכת הפעלה:
Windows, Mac OS X
שונה לאחרונה:
09/01/2020