Install Norton on this device
| | |
| --- | --- |
| | Did You Know? Many subscription plans allow you to extend your Norton protection to multiple devices at no additional cost. |
Your Norton service is ready for download. Follow the steps provided below to install Norton.
STEP 1
Start the download
Symantec recommends that you click the Norton License Agreement link and read the license agreement before your download and install Norton.

Click Agree & Download.

Click on the area pointed by the on-screen arrow and follow the on-screen instructions.

Wait for a few minutes as your product gets downloaded, installed, and activated automatically.

If your download did not complete, or you see any error when you download your service, you can the Restart Download option to restart the download.
STEP 2
Protect your other devices
From each computer, laptop, and smart phone, open your browser and type the following URL:

Enter your Norton account email address and password and click/tap Sign In.

In the My Norton page, click/tap Download.

Follow the on-screen instructions to download and install Norton Security.
Troubleshooting download and install issues

To get help for your situation, click on the links below and follow the instructions.
Video: How to download and install your Norton product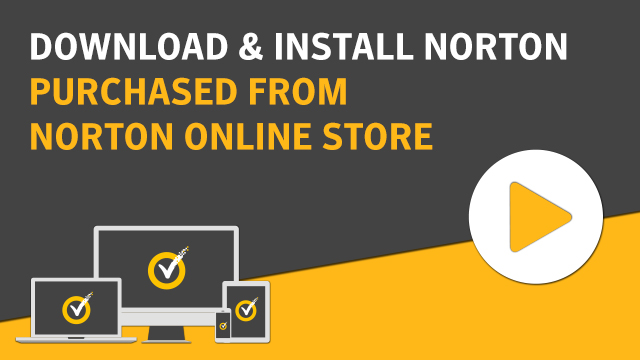 Help us improve this solution.
Thank you for helping to improve this experience.
DOCID:
v101015852
Operating System:
Windows, Mac OS X, Android, iOS
Last modified:
11/08/2019