Optimize Secure Cloud Storage backup
Norton Secure Cloud Storage lets you backup files to a secure server that you access over the Internet.
If you choose Secure Cloud Storage as your backup location, you may want to optimize Backup settings:
Increase backup speed

The time taken to backup to Secure Cloud Storage depends on the speed of your Internet connection. If you have many files to backup, the first backup can take hours or days, depending on your connection speed.

You can configure Norton backup sets to maximize Secure Cloud Storage backup speed. If backups are still slow due to your Internet connection speed, you can choose a different backup location, such as an external drive.

Increase storage capacity

Norton provides sufficient cloud storage to handle most of your backup needs. If you need to backup large files or drives, you can purchase more cloud storage. Or you can backup large files to a different location, such as an external drive.
Maximize Secure Cloud Storage backup speed
Start Norton.

If you see the My Norton window, next to Device Security, click Open.

In the Norton main window, double-click Backup, and then click Backup Sets.

On the Where tab, select Secure Cloud Backup, and then move the Bandwidth Throttle slider to Fastest (recommended).

Click Save Settings.
Video: How to activate online backup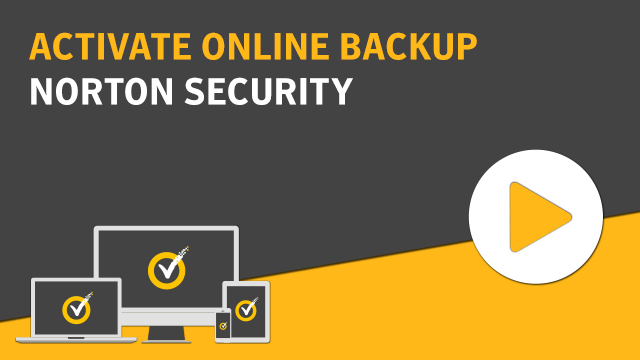 Help us improve this solution.
Thank you for helping to improve this experience.
DOCID:
v8553610
Operating System:
Windows
Last modified:
11/08/2019